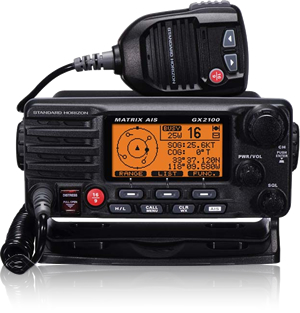 We have had quite a lot of enquiries lately regarding AIS. Standard Horizon is coming out with a new VHF radio with built in AIS receiver. I was able to preview this new radio at the Miami Boat Show. It is a pretty impressive full featured VHF with hailer, DSC, AIS, and more.
Connect it to a second station RAM Mic 3 and have full control of VHF from a remote station, including AIS!
Priced around $350 Available
NOW!!
In Stock 2/25/10
Click here for a complete description